Apollo, Goldman Sachs invest Bt8.4 billion in tallest tower
January 11, 2017 01:00
By SUCHAT SRITAMA
THE NATION
ALTERNATIVE investment manager Apollo Global Management and global investment bank Goldman Sachs are investing a total of about Bt8.4 billion in Thailand's tallest tower by way of an equity injection and financing of two of Pace Development Corporation's subsidiaries.
"With the Bt8.4-billion investment, Pace will strengthen its equity position significantly and will greatly reduce the company's debt-to-equity ratio," Sorapoj Techakraisri, chief executive officer of Pace, told a press conference yesterday.
"Meanwhile, Pace will continue construction on its four residential properties under way, namely the Ritz-Carlton Residences, Bangkok at MahaNakhon, MahaSamutr Villas, NIMIT Langsuan and the new Narathiwat-Ratchanakarin project."
The combined value of the projects is about Bt30 billion, while its backlog is worth Bt17.5 billion. It will start recognising revenue from the backlog this quarter.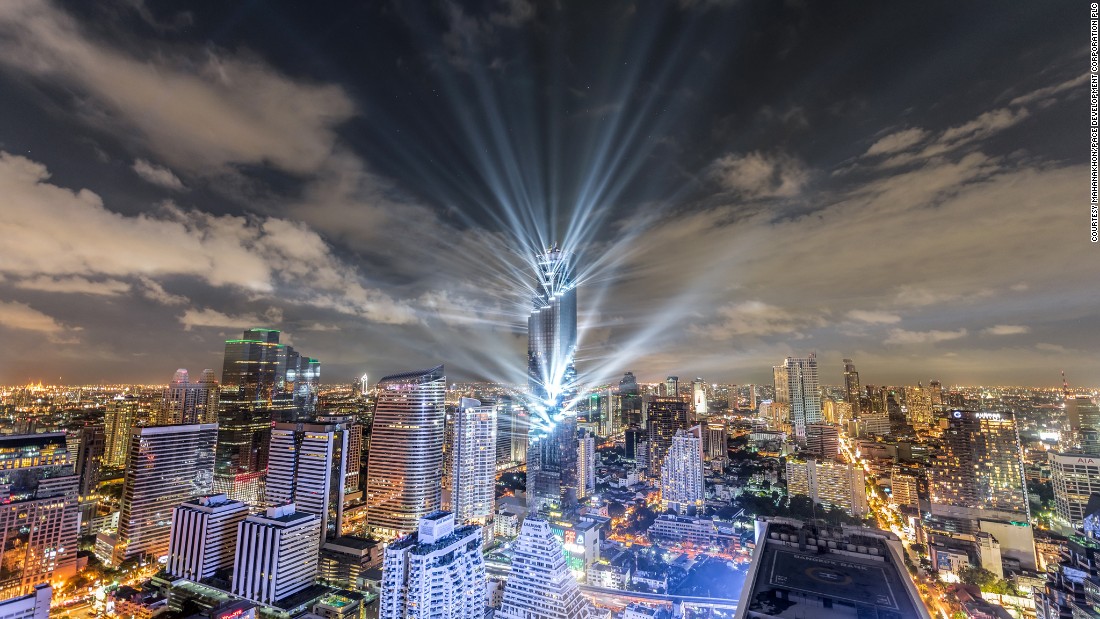 The investment is expected to give Pace better financial capacity to expand its iconic New York food and beverage business Dean & Deluca in Thailand, Japan, the United Kingdom and the United States.
Funds managed by affiliates of Apollo are expected to invest about Bt5.9 billion and Goldman Sachs Investments Holdings (Asia) is expected to invest Bt2.5 billion for a 49-per-cent joint interest in the Bangkok Edition Hotel with a rooftop bar, MahaNakhon Retail Cube, which is the retail element of the MahaNakhon project, and the MahaNakhon Observation Deck and Experience – the tallest observation deck and rooftop bar in Thailand.
"The investment reflects increasing confidence from international investors in Thailand, its business opportunities and the future of its tourism industry.
"The investment includes a stake in the future and current income-generating assets in the MahaNakhon development, namely the retail, hotel and rooftop bar as well as observation deck," Sorapoj said.
The investment demonstrates the global interest and support for Pace as a forward-thinking company expanding its portfolio of income-generating assets within its world-class developments, he added.
Philip Mintz, head of Apollo's real-estate business in Asia, said a well-constructed trophy tower and working with a group as experienced and capable as Pace were compelling.
"We look forward to working with Pace for many years to enhance the value of what we believe is one of the best real estate assets in Asia," he said.
MahaNakhon Tower is officially Thailand's tallest building at 314 metres, featuring a unique pixellated design created to bring attention to Bangkok's rise on the world stage as a global metropolis.
A spectacular light show last August unveiled the award-winning tower's topping off.
The Bangkok Edition features 154 guestrooms, public and meeting spaces, food and beverage outlets including two signature restaurants by world renowned celebrity chefs, and Thailand's tallest rooftop bar.
The hotel is set to go into full operation late this year.
Source: http://www.nationmultimedia.com/news/business/property/30303849