Everyday Thainess Reimagined For Bangkok Design Week
BANGKOK — Seen the grace of chula kites in flight? Ever thought of turning them into cabinets?
What about the ubiquitous sand from beaches and riverbeds across Thailand – could they be remade into different kinds of pottery?
A showcase of these and other novel approaches by a Dutch-led team of international and Thai designers reimagining everyday life Thai items is one part of Bangkok Design Week, a massive event being held in the capital for the first time this week.
Bora Hong, a Korean designer who participated in the exhibition that runs through Sunday, said the collaboration brought artists from different countries together to share the experience.
"It's a completely different environment," said Hong, who lives and works in Berlin. "We are learning and studying together. And we share advice with Thai people."
In what's the biggest consortium of art showcases to hit the capital city in recent years, Bangkok Design Week features six events in five neighborhoods, from talks to markets.
The event is organized by Thailand Creative and Design Center, following its previous runs in Chiang Mai. Officials estimate revenues from the event will be at least 1 billion baht.
At a Saturday kick-off hosted by the Netherlands Embassy recently opened riverfront venue Lhong 1919, Saturday's event showed off efforts to combine designer thinking with Thai culture to create "Here and There."
The results include cabinets made from chula kites; street food carts selling a mix of Thai and Dutch cuisine; household tools painted in seven different "lucky" colors according to Thai belief – meant for use each day of the week – and pottery made of sand collected from different beaches and rivers.
In fact, the latter was the biggest large-scale Thai-Dutch collaboration at the exhibition – a crowdsourced effort. The artist responsible for the project, Nadine Sterk, invited people to send sand from where they lived or visited – and the samples poured in.
"It reflects the beautiness [sic] of the Thailand beach landscape with purity," one person wrote to her, explaining why he sent sand from Koh Samui.
Another person sent sand from Sam Phraya Beach in Prachuap Khiri Khan province, writing "I never been there before. We love this beach for everything cause no building there and very natural, clean, quiet, blue sea."
Sterk said she wants people to rethink where they are from and celebrate this slice of diversity.
"We are not looking for the best. It's about your identity of where you are," Sterk said. "We are looking for diversity … and that's the beauty."
It's not their first gig in Thailand either. They had worked in 2016 Chiang Mai Design Week, and Hong said they couldn't wait to be back. She said the audience – especially younger Thais – have shown a sense of curiosity and willingness to discover new things.
"They are very interested in design. They enjoy the beauty of design. We know we have to go back to be part of the design week," Hong said. "Their attitude is what makes me happy."
Check Bangkok Design Week for the latest updates on events and venues. The Here and There exhibition is open from 11am to 9pm every day. It is located at Lhong 1919, which can be reached by river shuttle between the Sathorn and Si Phraya piers. Entry is free.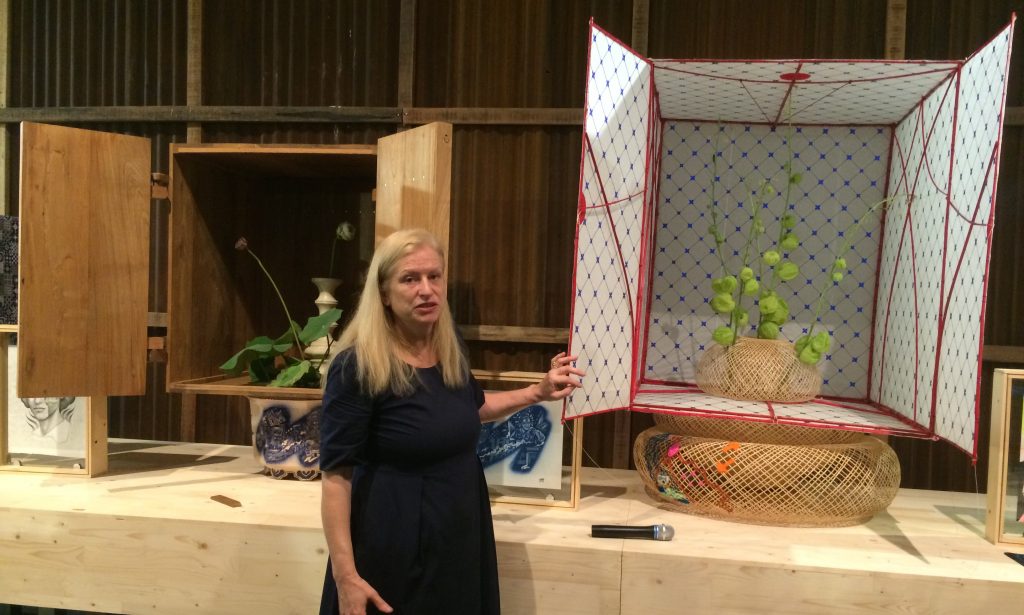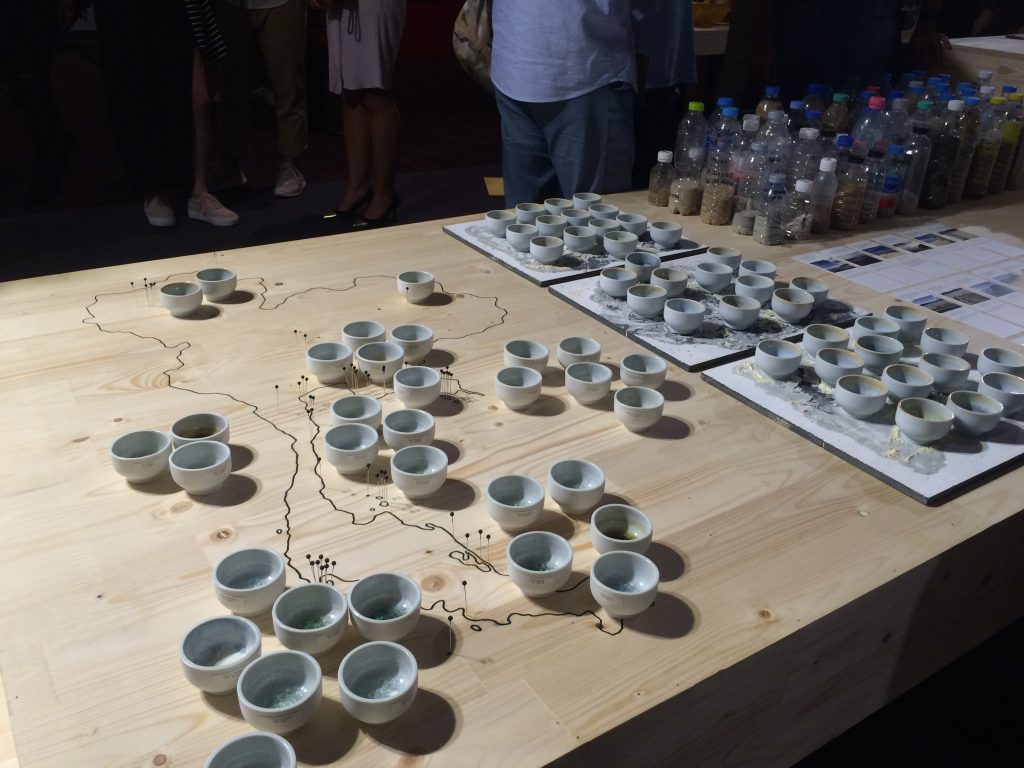 ——– Source: www.khaosodenglish.com